Welcome...
Welcome to your local Streams Ministries Training Centre.
North Atlantic Dreams is headed up by the Training Centre Directors, Rick and Cynthia Hayes. We invite you to explore our site and learn more about our efforts to advance the Kingdom of God. Have a look round this site for course dates, prices, then book online. If you would like a very occasional newsletter, please subscribe to our email list.
Browse and enjoy, check in for updates and please let your friends know about the courses we offer! We look forward to hearing from you and seeing you sometime soon.
New location in Germany - on June 7-8 we will be holding a"Developing Your Prophetic Gift" course in Heidelberg. Full details to follow soon. (In English with interpretation into German).
Rick Hayes
.

30 August - 1 September 2019, Kings Fellowship, Inverness, Scotland
Note unique schedule, 2.30 Friday afternoon, all day and evening Saturday and Sunday from 9am to no later than 7pm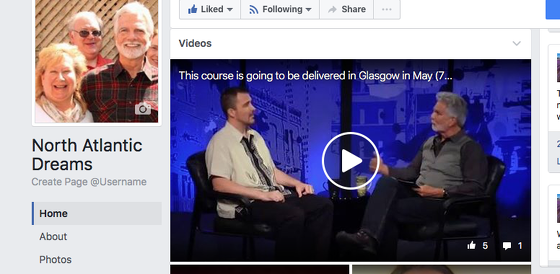 LIKE our FaceBook page to be kept connected and up to date. Join the fun!